About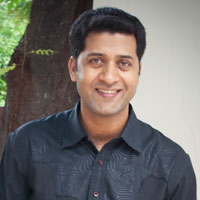 It's been 8 years of exciting, fun-filled, wonderful theatre for Samahaara. One of the most active theatre groups in India, Samahaara started the concept of Theatre 365 in 2010. In a city full of amateur and sporadic theatre, we wanted our team to be involved in theatre every day, every single day. We implemented this concept and how! Workshops, Weekend Theatre, Rehearsals for plays and readings, performances, Festivals – name it, and Samahaara is doing something 365 days a year.
It all started when we saw how little knowledge and training for theatre was available in the city outside of university courses for theatre. For the interested student, the corporate in need of a break, the eager professional actor willing to sharpen his skills, there was very little happening. We conducted Theatre Appreciation Workshops all over the tri-cities in schools, colleges and for the open public to bring about theatre awareness. From reading a play script, to using the space on stage, acting basics to watching a play, newbies across the city were trained in the basic concepts of theatre. We mentored young groups and created new audiences with an appetite for theatre in one go with these workshops. Now we see the appetite has far from reduced – it's increased 10-fold and so have our efforts to train and get more people involved in theatre.
Our production-oriented workshops have been Post Office, The Last Wish Baby, Taj Mahal Ka Tender and many others. In 2012, we conducted 6 workshops in a month, bringing out 6 workshop productions, with participants of ages between 6 and 70. With a Team of more than 250 trained, skilled actors and crew, Samahaara has now ventured into Corporate Workshops, Workshops for Film Actors and Film Castings.
Our Workshop director is our Co-founder Rathna Shekar Reddy. Under his able guidance, we have other trained professional faculty and together we conduct all our programs. We have collaborations with international theatre practitioners such as David Zinder, Mike Daisy, Stu Denison, Greg Antley and others. Running full batches with the help of excellent faculty and extremely talented participants who spread the good word, our workshops are tailored for individual needs and is a great way of beginning your journey with Team Samahaara.
Don't wait to start your journey into the world of theatre. Join Samahaara's theatre workshop and unleash the creative side in you.